Advanced Dental Services & Technology – Philadelphia, PA
Experience Truly

State-of-the-Art Dentistry
Modern-day dental technology is amazing, and to see evidence of this, all you need to do is visit Dentex Dental of Philadelphia! Here, we combine old-school, personalized service with the latest instruments to deliver dental care that has to be felt to be believed. You'll be amazed at how much we're able to accomplish in one appointment and how little you'll feel in the chair. To come experience the Dentex Difference for yourself, give us a call today.
Committed to
State-of-the-Art

& Comfortable Dental Experiences
Low-Radiation Digital X-Rays
Fast & Painless
Laser Gum Therapy
Next-Level Diagnostics
Intraoral Cameras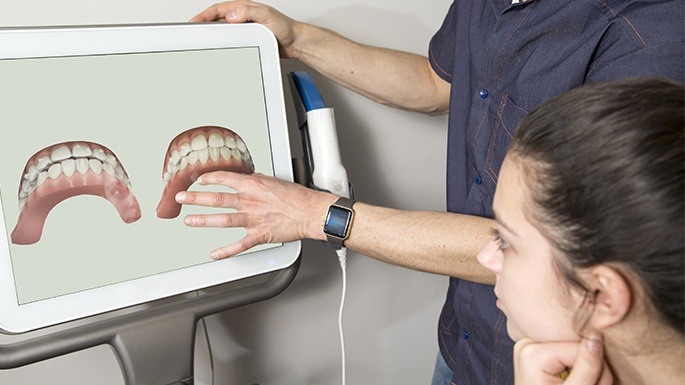 Simply getting a good look at every part of a patient's mouth has always been a challenge in dentistry, but thankfully, our intraoral camera is an easy solution. This small, handheld device allows us to take pictures of your teeth, gums, and parts of your oral cavity that are virtually impossible to see with the naked eye. We can display these images on a nearby monitor, allowing our team to quickly spot any potential decay or damage. We can even go over your images with you right after capturing them so you and your dentist are always on the same page.
Learn More About Intraoral Cameras
All-Digital X-Rays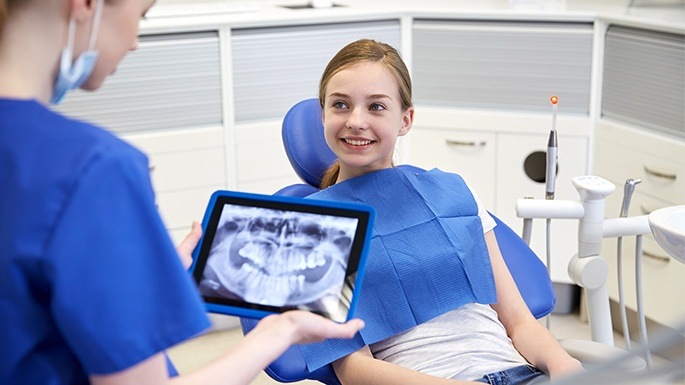 X-rays allow us to look at the roots of the teeth and bone that is hidden beneath the gum line, which enables us to catch any hidden cavities, infections, or early signs of oral cancer before they cause real trouble. Because our X-rays are 100% digital, they only take seconds to develop, and the images are much, much sharper compared to traditional film. Better yet, the entire process emits 90% LESS radiation as well, which is great news for patients, parents, and our team!
3D Cone Beam Imaging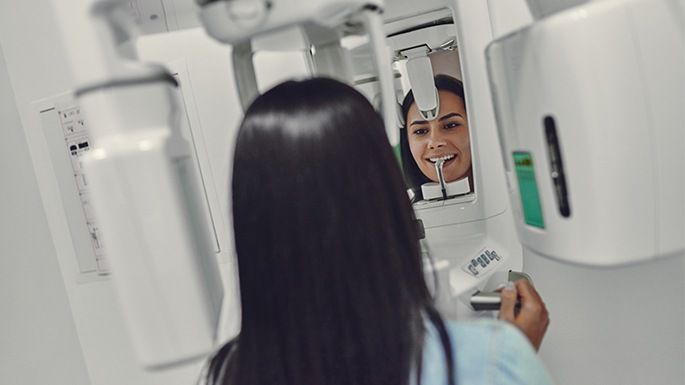 Certain advanced procedures (such as dental implant placement) require extremely precise treatment planning, so in these instances, we like to use our cone beam scanner. This allows us to create a highly detailed, three-dimensional image of all of a patient's teeth as well as their jaws. It even reveals the location of sensitive facial nerves so we can avoid them during treatment. With this instrument, a procedure's success is guaranteed before we ever begin.
Soft Tissue Laser Dentistry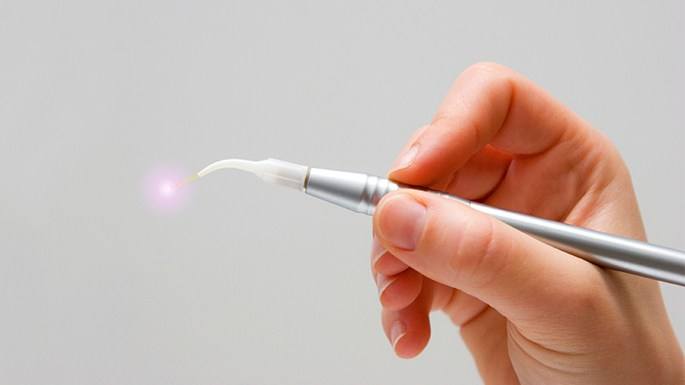 Rather than relying on incisions and sutures to treat patients with gum disease (which is the traditional way), we can take care of the problem non-invasively with a soft tissue laser. A concentrated beam of light quickly vaporizes harmful bacteria below the gum line while also painlessly removing infected tissue. The laser cauterizes nerve endings as it goes, so the patient feels practically nothing while in the chair, and the recovery time is basically non-existent as well.