Dental Implants – Philadelphia, PA
The Foundation of a New Smile
Dental implants have completely transformed the way dentists approach tooth replacement. Before, dentures and bridges could only fill in for the crowns of the teeth. Nowadays, though, dental implants allow us to replace the roots as well, which makes all the difference in constructing a new smile that feels as natural as it looks. If you've lost any teeth, don't lose any time; call Dentex Dental of Philadelphia to start getting your smile back with dental implants in Philadelphia, PA.
Why Choose Dentex Dental of Philadelphia for Dental Implants?
Dental Implant Placement Performed In-House
Precise Treatment Planning with 3D Cone Beam Imaging Technology
Open Evenings & Saturdays
What Are Dental Implants?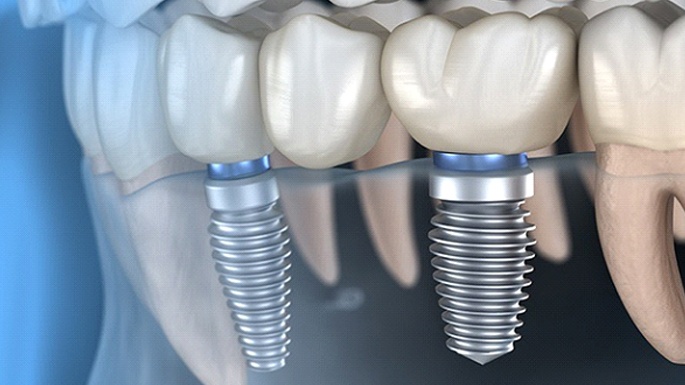 Dental implants are placed in the jawbone to act as artificial tooth roots. They are very thin titanium posts that fuse with the surrounding bone tissue over a matter of months thanks to a natural process called osseointegration. Once the implants have essentially become part of the body, they can anchor an appropriate dental prosthetic (whether that be a crown, bridge, or denture) in place via a metal abutment connector. Unlike other tooth loss solutions in Bustleton, dental implants are intended to be permanent fixtures in your mouth.
The 4-Step Dental Implant Process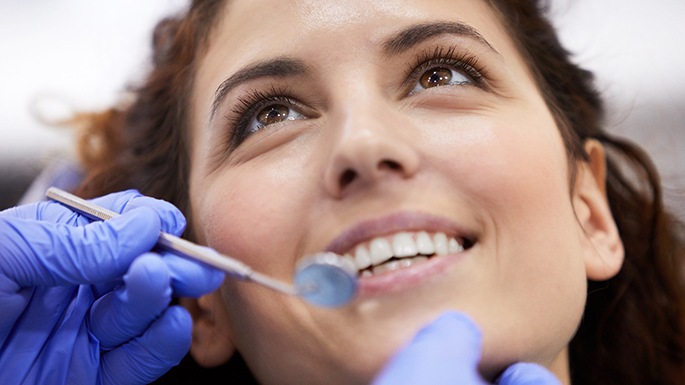 The dental implant process takes longer than that of traditional dentures or bridges, but the longevity of this solution makes it worth the wait. The good news is that instead of referring you to a specialist for the surgical portion of the treatment (like many dental offices in Northeast Philadelphia), we'll perform the procedure ourselves. Having every step of the process done under one roof will make things far more convenient (and affordable) for you. While your specific treatment process will likely look a bit different from any other patient's, the four basic steps remain the same: the initial consultation, the dental implant surgery, osseointegration, and the delivery of your restorations.
The Initial Consultation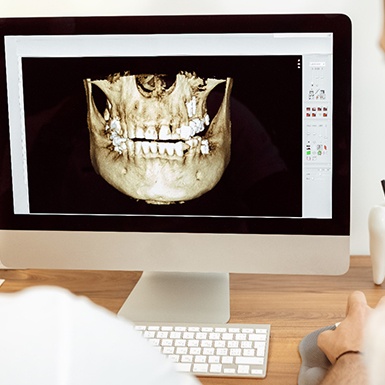 Your initial consultation will be the first step on your journey towards a completed smile. One of our implant dentists in Philadelphia will thoroughly examine your teeth and gums, ask you about your medical history and goals that you have, and then outline a detailed treatment plan so you know exactly what to expect. Not every patient is a good candidate for this procedure right away, but our team can help you get there by suggesting preparatory treatments.
Dental Implant Surgery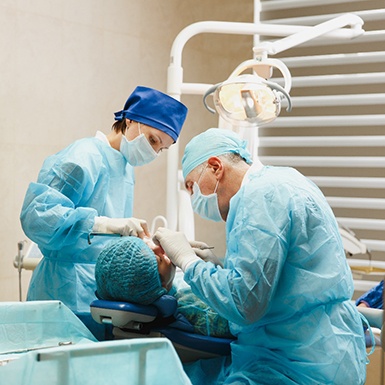 Our experienced team at Dentex Dental Group is able to perform the entire dental implant process from start-to-finish under one roof. That means, you won't need to travel across town to see a specialist or work with another team and risk a communication gap over the course of your treatment.
After your consultation, if you're deemed a good candidate for dental implants in Philadelphia, then we'll schedule your surgery. During this procedure, we'll secure the dental implants into your jawbone, beneath your gumline. Whether you receive anesthesia or sedation will depend on how many implants you're having placed and their location, but we'll discuss all of those details with you beforehand.
Osseointegration & Abutment Placement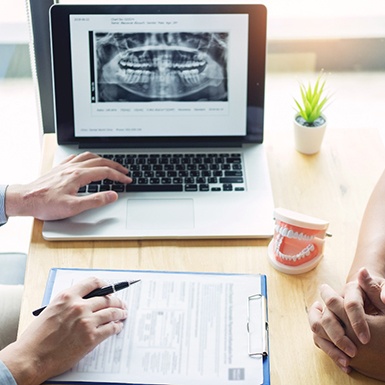 After your implants have been placed, you'll undergo a healing and osseointegration period where your gums will heal around your implants and your posts will naturally fuse with your jawbone through a process called osseointegration. This will anchor them to your mouth and provide your bone with necessary blood flow and stimulation to keep it from deteriorating.
Attaching the Final Restorations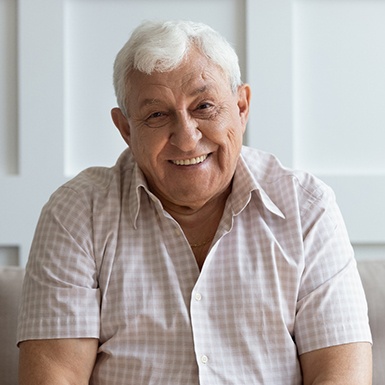 Once you've completely healed and your implants have fused with your bone (which can take between three and six months), we'll call you back in for the final part of your treatment. Depending on the placement and number of teeth that you're missing, we'll custom-craft a dental bridge, crown, or denture to restore your smile. The prosthetic will secure to your abutments, holding it firmly in place so you can eat and speak with ease.
Benefits of Dental Implants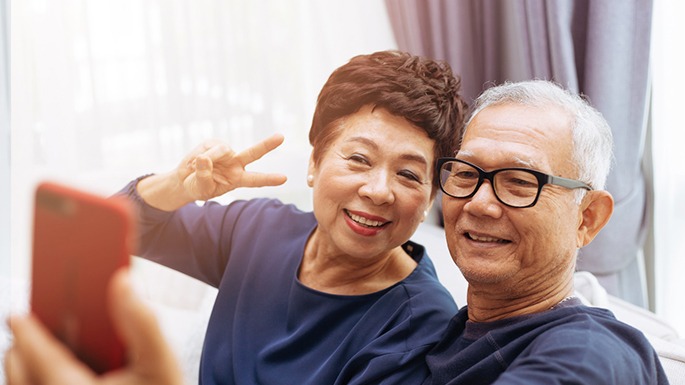 When you begin researching different forms of tooth replacement, you'll soon discover that dentists tend to recommend dental implants above all other options. There's a very good reason for this – dental implants offer many advantages that you simply wouldn't get from a bridge that rests on your natural teeth or removable dentures that sit on the gums. Keep reading to learn about them in more detail or give our dental office a call today to schedule your next in-person consultation!
Day-to-Day Benefits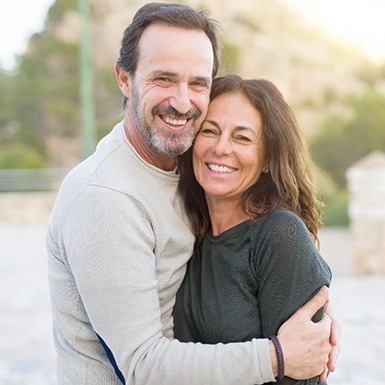 Reliable Functionality: Once your dental implants have fully fused with your existing bone tissue, you can expect it to feel nearly identical to your natural teeth. That means you can eat the foods you enjoy without worrying about a shifting restoration in the process.
Clear Speech: Speaking with a denture can be difficult, especially when it no longer fits properly due to the jaw changing shape. Dental implants are meant to stay in place at all times, ensuring basic functions like speaking, laughing, and smiling are never difficult.
Easy Maintenance: Dental implants are almost indistinguishable to natural teeth when it comes to oral hygiene. Simply brush your teeth twice a day and floss daily to ensure your tooth replacements last for many decades and continue looking beautiful.
Health Benefits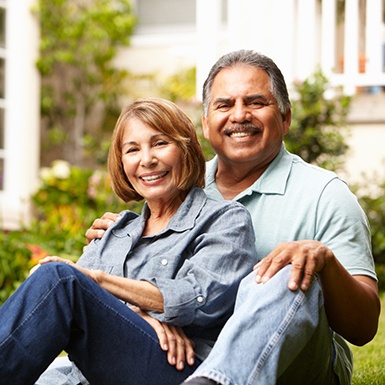 Jawbone Preservation: When dental implants are placed, they stimulate the jawbone just like natural tooth roots. That keeps the bone tissue from breaking down, ensuring it no longer changes shape or weakens your biting force.
Prevent Dental Drift: A common side effect of tooth loss is dental drift, which is when teeth move out of place to compensate for missing teeth. By placing a dental implant, you can protect your remaining teeth and keep them exactly where they are supposed to be.
Improve Your Overall Health: Research has shown that people with tooth loss are generally at higher risk of more systemic conditions compared to those with all their teeth. That means by replacing missing teeth, you're doing favors for both your oral and overall health.
Long-Term Benefits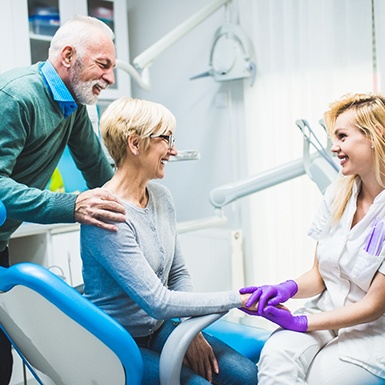 Natural Appearance: Made from high-quality dental ceramics, the restorations used for dental implants are custom-shaded to match existing teeth. That way, you can smile with confidence when spending time with friends, family, and people you're meeting for the first time!
Longevity: Dental implants are designed to last well over 30 years when properly maintained, making them a fantastic option compared to bridges and dentures. In many cases, patients are able to make their dental implants last for the rest of their lives!
High Success Rate: Dental implants have only become more advanced over the years. This has led to them reaching success rates as high as 98% when placed by a professional.
Who Dental Implants Can Help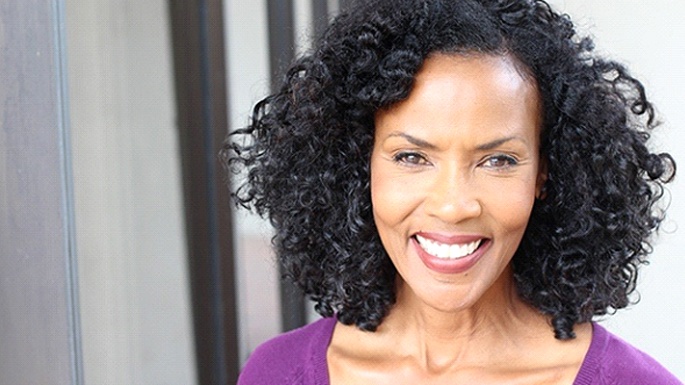 Dental implants are extremely versatile; the right number of posts can be used to take the place of any number of teeth in the upper or lower arch. They work wonderfully for patients of all ages who currently have gaps in their mouths or have already gotten a bridge or denture and don't like how they look or feel. Whether dental implants in Northeast Philadelphia are used to restore a single tooth or an entire row, they offer stability and security that other options simply can't match. Before getting them, however, it's extremely important that a patient has generally good dental health. To learn more about some of the implant possibilities detailed below and which one might be best for you, be sure to schedule a consultation with our dental implant dentist in Philadelphia.
Who is a Good Candidate for Dental Implants?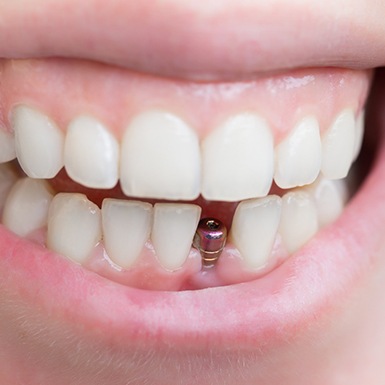 Most adults are eligible to receive dental implants, but it is necessary that all interested patients undergo an initial dental implant consultation. The reason for this visit is to determine if you are in good enough health to being dental implant surgery or if you require preliminary treatments. During your visit, a member of our dental team will examine your oral and overall health using the following criteria:
Your oral health must show no signs of gum disease or tooth decay. Otherwise, you will be required to undergo periodontal therapy or tooth extraction depending on the severity of your case.
Your overall health, as you will be required to undergo minor oral surgery. You must be in good general overall health to avoid potential complications later on.
You have enough jawbone, as it will serve as the foundation for your new smile. Without adequate bone, you will need a bone graft or sinus lift to strengthen this area of your facial structure.
As a versatile tooth replacement solution, dental implants in Philadelphia are capable of treating all types of tooth loss, including:
Missing 1 Tooth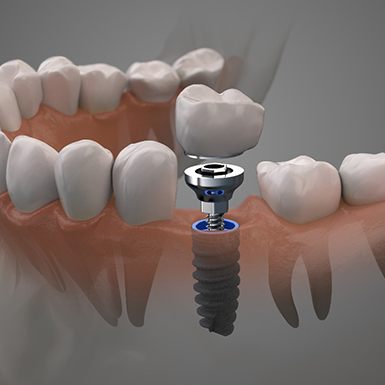 A dental bridge is the traditional solution for a single missing tooth. However, the process requires that tiny amounts of enamel be removed; if you don't want to alter your natural teeth, you can get a crown supported by a single implant post instead. Using one titanium post, a metal abutment, and a customized dental crown, we can restore your smile and offer full functionality. In return, you will enjoy greater oral health and minimize the potential for other natural teeth to shift out of alignment.
Missing Multiple Teeth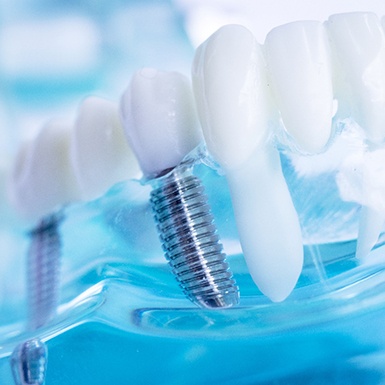 If you've lost more than one tooth, there are a few diverse ways that dental implants can be used. Individual posts and crowns can be used to fill in gaps spread throughout the mouth. It's also possible to replace three or more teeth in a row with just two dental implants and a bridge. We can also create an implant partial that works much like a traditional partial. The only difference is it will be attached to dental implants instead of using metal clasps that connect to natural teeth.
Missing All Teeth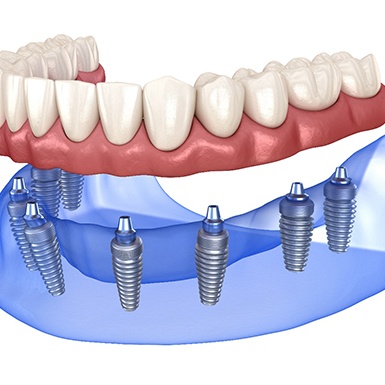 Full dentures can be supported by four to eight implants placed along the jaw, so you won't have to worry about getting a separate post for every tooth. In addition to an extremely stable fit, you can also look forward to having dentures that can be brushed and flossed normally instead of having to be removed several times per day. With implant dentures, you can enjoy eating, smiling, and speaking with greater ease and confidence. Not to mention, you won't need to worry about frequent adjustments or replacements like you would traditional dentures.
Understanding the Cost of Dental Implants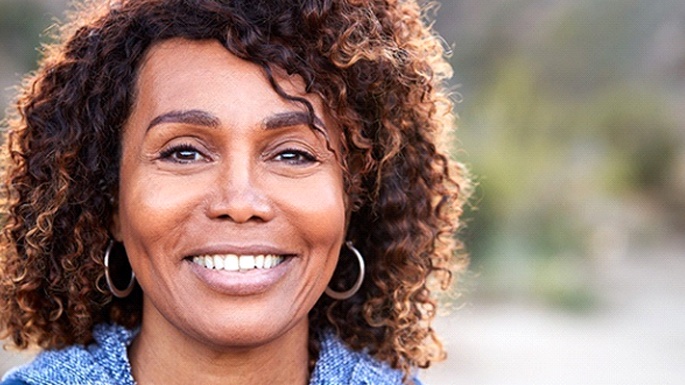 The cost of dental implants in Philadelphia varies from patient to patient. We'll be happy to provide you with an estimate when you come in for your consultation. We'll also help you explore options for making your treatment more affordable. We even offer a FREE panoramic scan for qualified treatment plans. Keep in mind that while dental implants cost more upfront than other forms of tooth replacement, they are an excellent value that might even save you money in the long run.
Preliminary Treatments & Dental Implant Surgery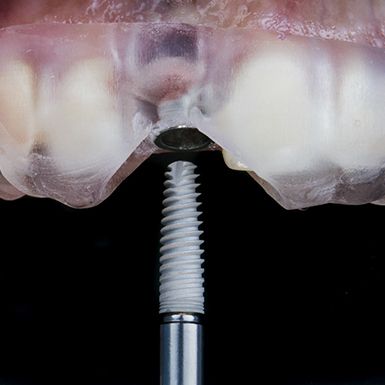 Many patients require some preliminary treatments, such as gum disease therapy or a bone graft, before they can get dental implants in Philadelphia. Each of these services comes with its own cost. The implant placement surgery incurs a separate fee, which depends on how many implants we are placing and the type of sedation used. Since we perform the surgery right here in our dental office, you won't have to worry about learning the pricing policies of an outside dental office.
The Parts of Your Dental Implant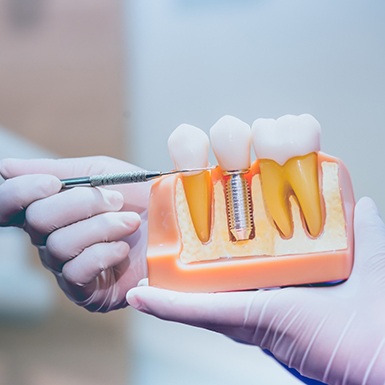 Not all dental implant treatments are the same. Your total cost will depend on:
The type of implants used. Implants come in a variety of sizes and can be constructed out of various materials.
The manufacturer that creates your implants. We strive to purchase dental implants from only the most trustworthy sources.
Your restoration. Logically, a single crown tends to cost less than a multi-unit bridge or a full set of dentures.
How Dental Implants Can Save You Money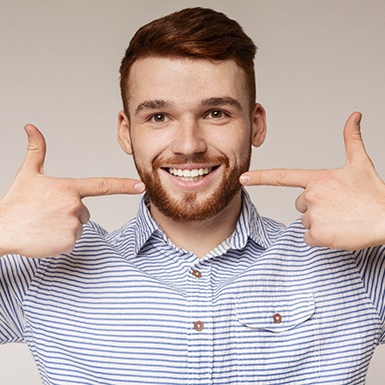 When comparing dental implants to other forms of tooth replacement, one thing to keep in mind is that while implants cost more at the beginning, they don't need to be replaced as often. They also lower the risk of oral health issues associated with bone loss in the jaw, and thus reduce the need for additional costly treatments down the line. In other words, getting implants is a long-term investment that could ultimately save you money in addition to letting you enjoy a stronger, more stable smile for decades.
Does My Dental Insurance Cover Dental Implants?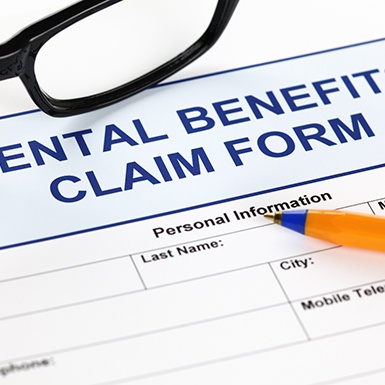 Some dental insurance policies cover implants, while others do not. Our team has years of experience in dealing with the ins and outs of dental policies. We will help you navigate your coverage and maximize your benefits. Even if your plan does not cover the implants themselves, it is likely to cover other parts of your treatment. For example, it may pay for a portion of your final restoration or your preliminary treatments.
Making Dental Implants Affordable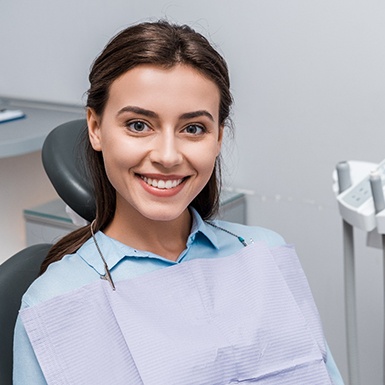 As your dental implant dentist in Philadelphia, we want to help you afford your new smile. That is why we offer a FREE panoramic scan with qualifying treatment plans. We'll also work with you to help you compare the prices of various services that could replace your missing teeth (if more than one treatment might be suitable for you). Feel free to ask any questions you have about our prices or accepted forms of payment. We want you to be able to make an informed decision about your treatment.
Advanced Dental Implant Procedures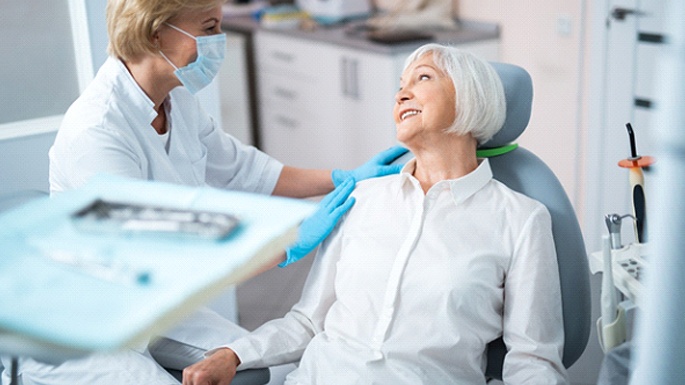 Not every patient experiences the same things throughout their journey with dental implants in Philadelphia. In fact, some require specialized procedures to prepare their mouth for implant placement, while others opt to for treatments that can accelerate their healing process. Below, you will find information about a few of the advanced services offered by the experts at Dentex Dental that can play a huge role in helping you enjoy a successful and efficient tooth replacement journey.
Bone Grafting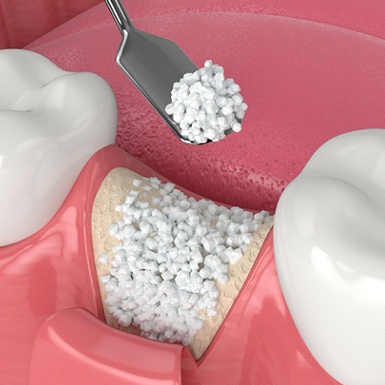 Following the loss of natural teeth, the jawbone begins to be resorbed. That is to say, your body recycles its raw materials for other purposes. While this is a very efficient process, it can adversely affect your jaw's ability to support dental implants. This is especially true of individuals who lost their natural teeth a long time before deciding to pursue tooth replacement.
Bone grafting in Philadelphia is usually able to correct a thin or weak jawbone. During the procedure, we add bone material (either synthetic or natural) to your jaw. After your body integrates the new material over the course of several months, your jaw should be able to support implants.
There are a few different types of bone grafts. In some cases, a graft can be performed at the same time as the implant placement surgery. In other cases, a waiting period is necessary between the two procedures.
Sinus Lifts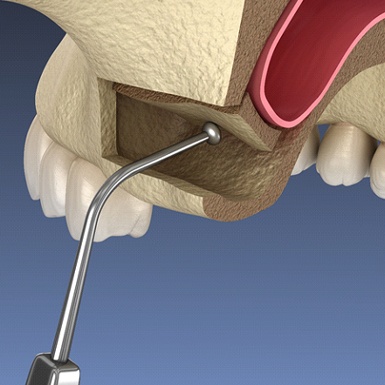 If the upper jaw is too thin, an implant may completely penetrate it and end up puncturing your sinus membranes. This is often the case with individuals who lost their natural teeth a long time ago, as well as older people and those with naturally large sinuses.
To protect your sinuses, we may perform a sinus lift in Philadelphia, which is a special type of bone graft for the upper jaw. We gently lift the sinuses and place bone material underneath. About 4 – 9 months after a sinus lift, it should be safe to insert dental implants.
Platelet-Rich Fibrin (PRF) & Platelet-Rich Plasma (PRP)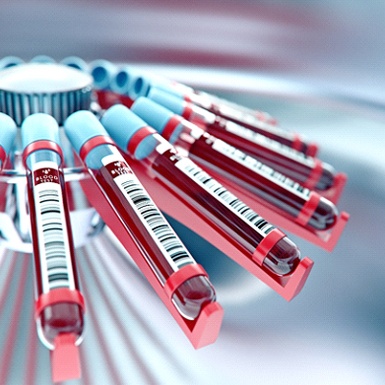 PRF and PRP are extracted from your own blood. Basically, we use a centrifuge to separate the platelet-rich part of your blood, and we use it to facilitate faster healing after your dental implant surgery. Since platelets are primarily responsible for your blood's clotting abilities, PRP or PRF treatment can reduce the need for postsurgical medications, lower your risk of infections, and minimize postoperative bleeding.
Ridge Expansion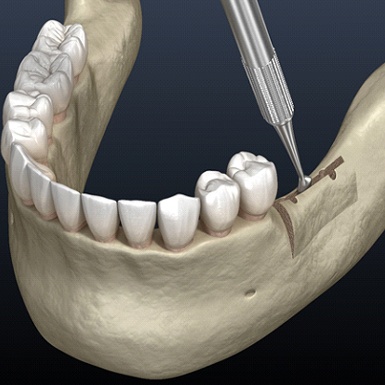 When we say that dental implants are placed in the jawbone, we are using generalized terminology. Specifically, they are placed in the alveolar ridge, which is the area that contains your tooth sockets. The ridge must be wide enough to support dental implants. If it is not, we may perform ridge expansion (also called ridge augmentation). During this dental implant procedure in Northeast Philly, we divide the ridge and wedge apart its segments. Then, we can insert grafting material between them. Depending on the circumstances, it is sometimes possible to perform ridge expansion at the same time as dental implant placement.
Dental Implant Technology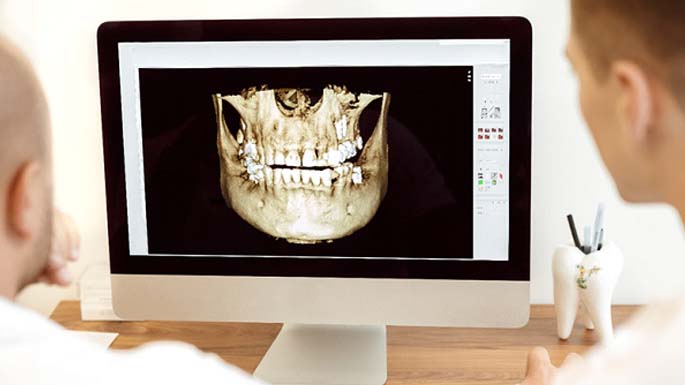 To ensure that your dental implants look and feel their best for decades to come, it's essential that they're placed in the best possible locations in your mouth. That's why we use state-of-the-art dental implant technology like the 3D CT cone beam scanner. The precision and details this equipment provide ensures that your treatment goes as smoothly as possible and that we avoid as many potential complications as possible. In the end, dental implants have a success rate of over 95%, even 10 years after placement. Most patients can count on their implants to last a lifetime with the proper care! Read on to learn more about how the 3D CT cone beam scanner is used to create your dental implant treatment plan.
What Is a 3D CT Cone Beam Scanner?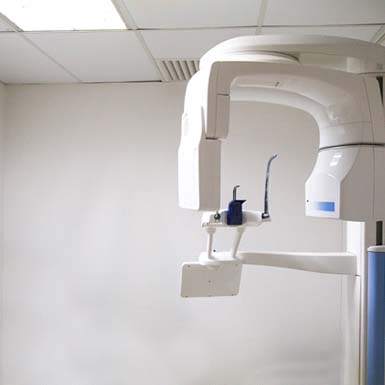 Essentially, a 3D CT cone beam scanner is an advanced type of X-ray. It uses a cone beam radiography to capture detailed, three-dimensional images of your oral cavity. In addition to structures like your jawbone and the roots of your teeth, a 3D CT cone beam scanner shows important features that can't be seen with an X-ray, such as your sinus cavity, nerve pathways, and blood vessels. The images are transferred to a special software on your dentist's computer, where they're compiled to make a 3D model of your mouth.
3D CT Cone Beam Scanner Vs. Digital X-Rays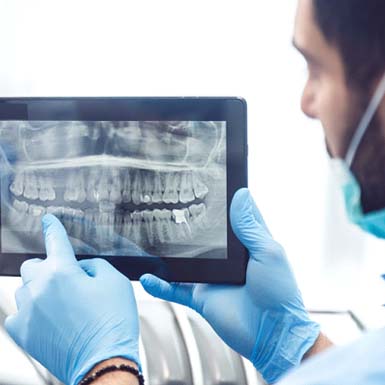 Digital X-rays are incredibly helpful in dentistry. They give us invaluable insight into your oral health below your gumline and between your teeth. However, these two-dimensional images are somewhat limited in the details they can show. With a 3D CT cone beam scanner, not only can we gather more information about the structure of your mouth, but we can create a 3D model of it.
Creating Your Dental Implant Treatment Plan with the CT Scanner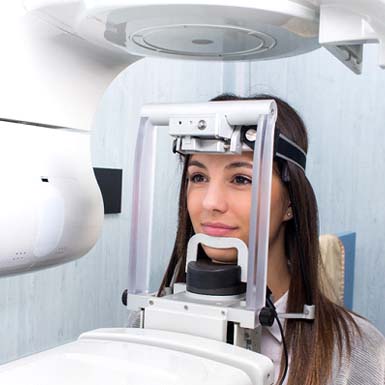 To use the 3D CT cone beam scanner, you'll sit down and place your chin on the specialized stirrup in front of you. In many cases, you'll bite down on a brand-new bite guard. Then, the machine will rotate completely around your head, taking hundreds of images from various angles within just a few moments. These images are then sent to our computers, where a special software combines them all into a working model of your mouth.
We'll use this model to determine the best possible placement for your dental implants. With the help of these images, we'll ensure that your implant is positioned in a way that takes advantage of the strongest parts of your jawbone and maximizes its chances for long-term success. It will also help us avoid any potential complications or surprises along the way, so you can have a predictably smooth dental implant placement surgery.
Dental Implant Post-Op Instructions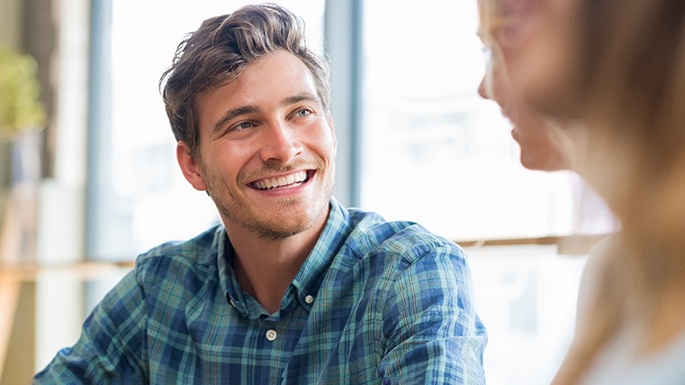 Like with any type of oral surgery, there's a crucial recovery period following dental implant placement. Fortunately, our team here at Lorenzana Periodontics is ready to help you with every step of the process. After your procedure, we'll provide you with a detailed list of post-op instructions to ensure you have a speedy and smooth sailing healing process. Below, you'll find general guidelines on what to expect while you recuperate. Should you have any questions or experience complications, don't hesitate to reach out for personal assistance!
What to Do Directly After Dental Implant Surgery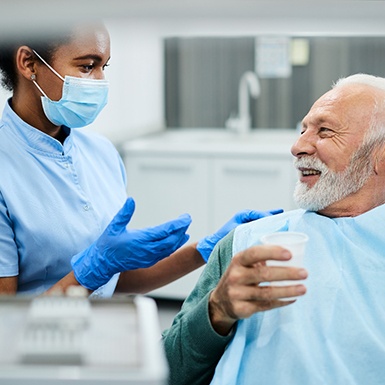 Oral surgery is one of the most taxing parts of the entire dental implant process. However, you can still make a swift and comfortable recovery with proper maintenance. Your biggest priority during this initial healing period is to protect the forming blood clot over the surgical site. To that end, make sure you avoid:
Spitting (use tissues or swallow saliva)
Drinking through straws
Smoking or using tobacco products
Touching the surgical site with your tongue or fingers
Common Side-Effects When Recovering from Dental Implant Placement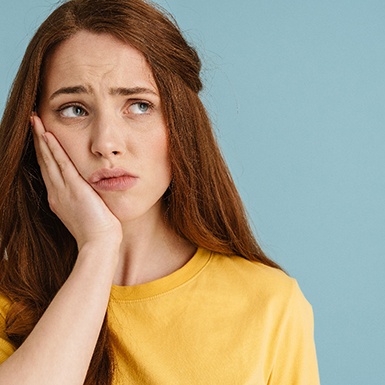 If you've never undergone oral surgery before, it can be hard to know which symptoms are normal and which ones you should be concerned about. In the first few days following dental implant placement, it's normal to experience the following:
Intermittent Bleeding – This can go on for multiple days. However, you can reduce it with gauze and light pressure.
Swelling – You will likely experience swelling in the first 72 hours. It can last up to a week, but you can alleviate it with cold or warm compresses.
General Discomfort – Some discomfort is normal, but you shouldn't be in excruciating pain. Take some over-the-counter pain medication for relief as needed.
Your Diet After Dental Implant Surgery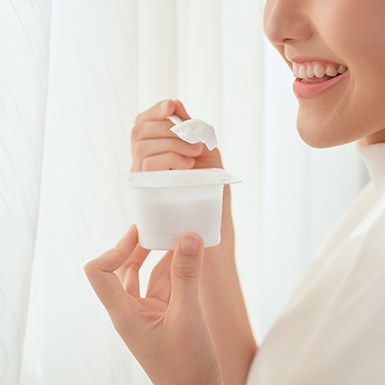 It's a good idea to stick to a soft food diet immediately following your surgery. Within a few days, you can slowly reintroduce solid foods as long as you avoid chewing directly on the surgical site. In the meantime, here are some foods you should stock up on before your procedure:
Soups and broths
Mashed potatoes
Scrambled eggs
Yogurt
Pudding
Pasta
Ice cream
Smoothies and protein shakes
Post-Op Health & Oral Hygiene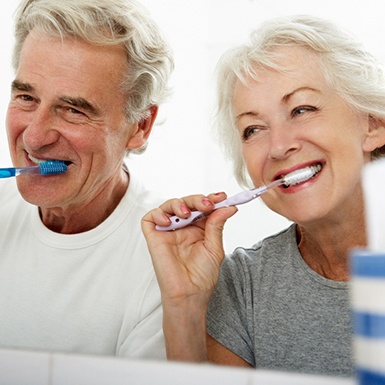 You must keep your mouth extremely clean following your surgery to ensure your dental implants successfully integrate with your jawbone. With that in mind, here are some tips to consider:
Brush your teeth as you normally would the day after your surgery, just be careful while brushing near the surgical site
Carefully rinse your mouth with salt water two to three times each day, ideally after eating. You can also use a prescription mouthwash if you have one.
Avoid using mouthwashes that contain high levels of alcohol, like Scope or Listerine.
What to Do After Your New Teeth Are Attached
Once your implants have fused with the surrounding bone tissue via osseointegration, you'll be ready for the final step of the process – the attachment of your custom-made prosthetic! After getting your new crown, bridge, or denture, you might experience sensitivity in your gum tissue. However, you should be able to manage it with pain medication and cold compresses. Don't hesitate to contact us if you're experiencing swelling or bleeding following this step, as these side effects might indicate a problem.
Dental Implant FAQs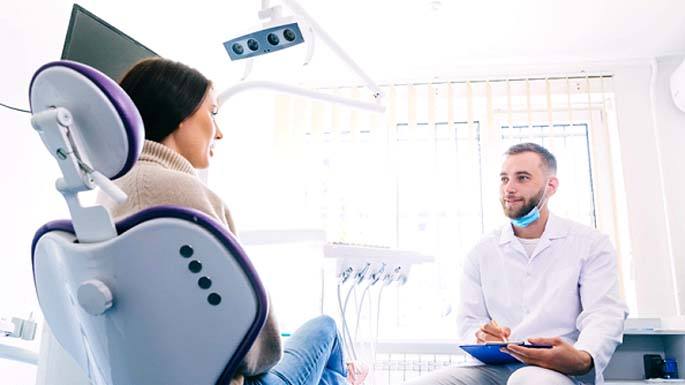 There is much to learn about dental implants in Philadelphia. These permanent prosthetics are unlike any other tooth replacement, which causes many patients to have an array of questions for our team at Dentex Dental Group . The good news is that we are ready to provide the answers you need (and deserve) to ensure you feel comfortable and confident in your decision to choose dental implants. Below you will find a list of questions asked by previous patients. If you would like to discuss further during an appointment, contact us today .
How Successful Are Dental Implants?
The average success rate for dental implant placement is around 95%. Of course, this is dependent on various factors, one of which is making sure a skilled implant dentist in Philadelphia is placing your new teeth. This requires doing much research, asking important questions, and seeing before and after photos to determine which professional you would like to work with. Fortunately, our staff is trained and experienced to provide implant placement and restoration in-house, so you can feel confident that you'll receive safe and effective treatment as well as beautiful results.
As long as you commit to taking proper care of your dental implants, you can expect the success rate to remain around 90-95% after 10 years!
Am I Too Young to Get Dental Implants?
If you are missing one or more teeth as a young adult, your dentist will first need to thoroughly evaluate your oral cavity and facial structures to determine if you're eligible. Typically, if your jawbone is not fully developed, you will need to consider an alternative solution (at least for now). This might be a dental bridge. If dental implants are placed before the jawbone is fully developed, it can cause serious complications. This is why many dentists will require patients to wait until their mid-20s to receive permanent prosthetics.
Will I Have to Take Off Work for Dental Implant Surgery?
Yes, you will need to schedule time off from work for your dental implant surgery. How much time? This is dependent on your overall health and how many implants you are having put into place. If you only need one dental implant, you may only need to take 1-2 days off. However, if you require multiple implants or are replacing an entire arch of teeth, it is best if you take off 3-5 days. This is why we recommend you schedule your procedure for later in the week, so you have the weekend to recover.
Can I Get Dental Implants If I'm Diabetic?
It is possible to receive dental implants if you are a diabetic, but you'll need to be diligent in taking care of your blood sugar levels. Working with your physician is essential to avoiding the potential for dental implant failure. If your immune system weakens, it can make it harder for your body to heal after implant surgery. Also, diabetics are known for being more prone to gum disease, which can wreak havoc on your dental implants. As long as your diabetes is under control, you'll be able to enjoy the many benefits of these permanent prosthetics.
Maintaining & Caring For Your Dental Implants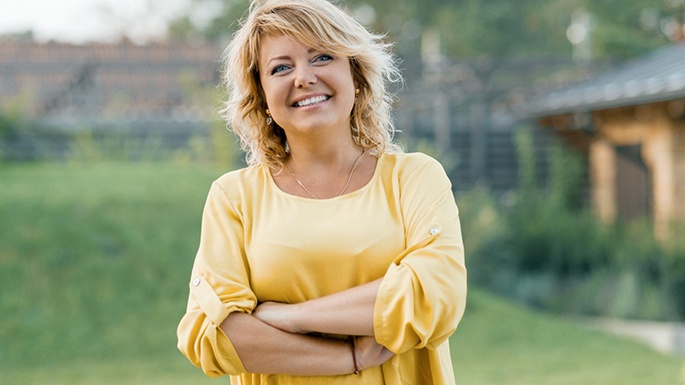 Your dental implant is designed to mimic your previous tooth as closely as possible. However, that does not mean they are indestructible. They will require the same level of care and attention that your natural teeth receive in order to remain healthy in the long-term. The good news is maintaining these habits is relatively straightforward, whether you have single or several dental implants. Take note of our tips below or give our office a call if you have any questions.
Make Oral Hygiene a Priority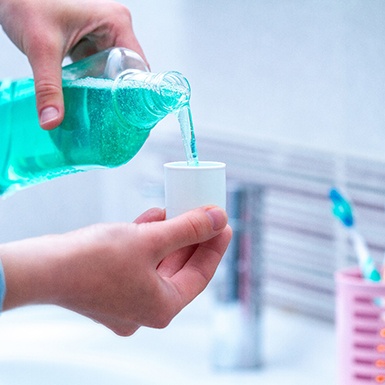 Dental implant restorations cannot develop cavities, but that doesn't mean you can skip your at-home oral hygiene. You'll still need to brush twice a day and floss daily to keep plaque at bay and avoid gum disease, a condition that can not only damage your dental implant but cause it to fail in its most serious stages. Brush for at least two minutes at a time and use a water flosser if you find traditional flossing too difficult. If you have difficulty performing oral hygiene at home, please let us know.
Eat a Healthy Diet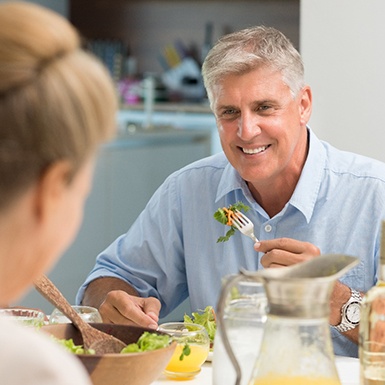 The foods you eat can have a major impact on your smile, which is why you'll want to make sure you're eating a balanced diet consisting of fruits and vegetables. Not only do these foods help scrub off plaque from teeth and loosen food debris, but they contain essential vitamins and minerals conducive to positive oral health. Other foods to include in your diet include dairy products (thanks to the calcium content) and lean proteins. Reduce your consumption of sugar as much as possible to lower your risk of plaque production.
Break Bad Habits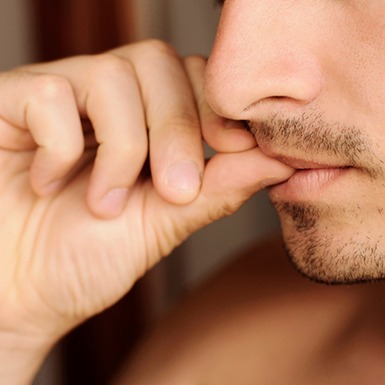 You should treat your dental implants much like your natural teeth, which is why you should never use them to perform tasks that you wouldn't do with your original smile. This includes biting your fingernails or other inedible objects out of stress. Furthermore, you should always keep the right tools for tasks nearby, rather than use your teeth to perform them (i.e. opening bottles or packages, cutting tape, etc.). Using your teeth could easily chip or crack the restoration attached to your implant (as well as damage the implant itself).
Protect Your Dental Implants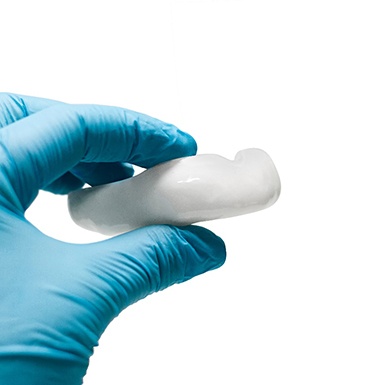 Enjoy active sports? If so, you'll need to wear the right protective gear to ensure you don't damage your dental implants along the way. That's why we recommend wearing a mouthguard whenever participating in sports or activities that carry a high risk for impact. This includes football, basketball, hockey, soccer, karate, and wrestling just to name a few. Custom mouthguards from our office will not only offer the best protection, but they last longer and are much more comfortable than store-bought options.
Schedule Regular Dental Checkups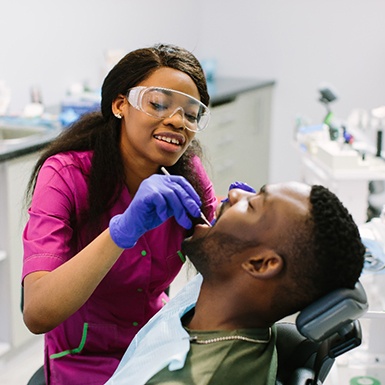 No matter how dedicated you are to brushing and flossing, the only way to ensure your dental implants are healthy and no problems are present is to complete a routine dental checkup every six months. After all, dental disease can develop without any symptoms. To reduce your risk of dental disease period and catch problems when they're easier to reverse, schedule your dental exams and cleanings before you leave our office.