Restorative Dentistry – Philadelphia, PA
Solutions for Broken

& Decayed Teeth
Once the enamel protecting your teeth has been compromised, it has no way to repair or heal itself naturally. The damage will only get worse if you leave it alone, but a high-quality dental restoration can protect the tooth and help it function normally while also restoring its appearance. Do you have a crack, a chip, a cavity, or another type of dental damage? Get in touch with Dentex Dental of Philadelphia to ask about your options for restorative dentistry in Philadelphia, PA.
Why Choose
Dentex Dental

of Philadelphia for

Restorative Dentistry

?
Use of Modern Tooth-Colored Materials
Crowns Placed in Just One Appointment
Convenient Saturday Dental Office Hours Available
Tooth-Colored Fillings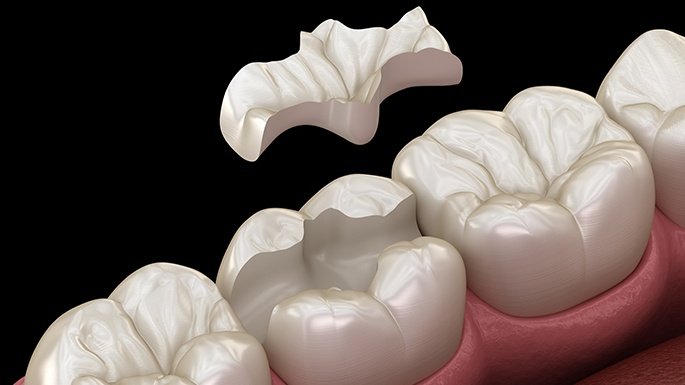 Fillings have long been the restoration of choice for reversing the effects of tooth decay, but what some patients may not realize is that the materials used to make them have become more advanced over the years. Composite resin fillings can blend in with enamel extremely well, yet they can still withstand the daily pressure and stress of chewing. They also bond directly with the tooth's structure, strengthening it from within. Composite fillings can last for around a decade when well-cared for.
Dental Crowns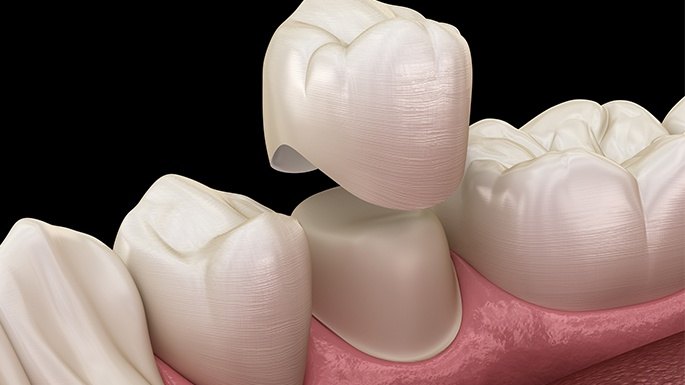 Instead of making your crown out of a gold or silver amalgam, we can use tooth-colored porcelain. This material can be color-matched so that it's indistinguishable from your other natural teeth. As a result, most people won't even know that you had dental work done at some point. Like fillings, the lifespan of your crown depends on what kind of care you give it; one can usually stay in your mouth for about 10 to 15 years before needing to be replaced.
One-Visit Dental Restorations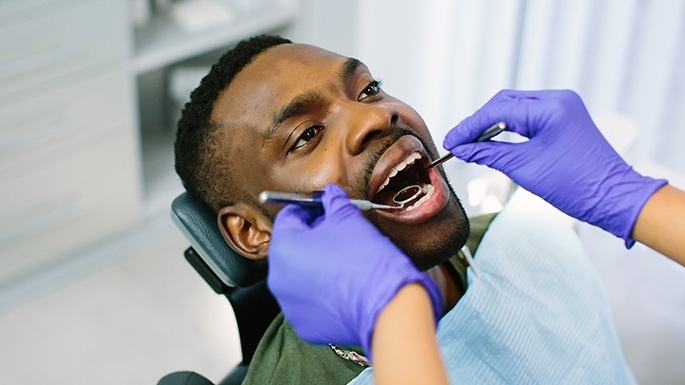 At some dental offices, you'll need to wait a few weeks after having impressions taken before you can get a permanent crown. That means making multiple trips to the dental office and having to worry about protecting a temporary crown in the meantime. However, Dentex Dental of Philadelphia is proud to offer one-visit restorations that can be designed, made, and placed over the course of just a single visit, letting you enjoy a stronger, more attractive smile much faster.
Dental Bridges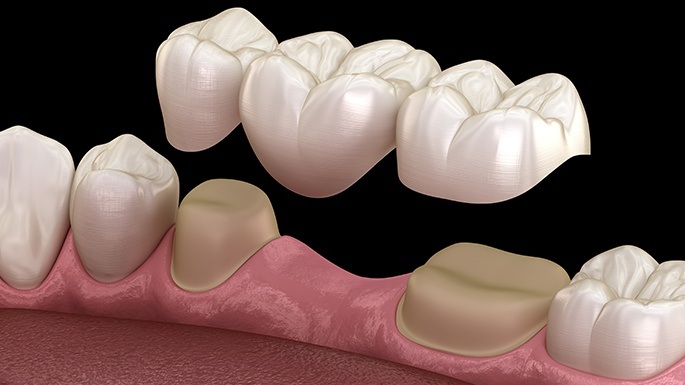 With a dental bridge, it's possible to replace either a single tooth or several teeth in a row. The restoration is actually made of multiple prosthetic teeth connected to each other. The crowns at both ends are meant to rest on the natural teeth that are still in your mouth; this gives your new teeth stability when you use them to bite and chew.
Dentures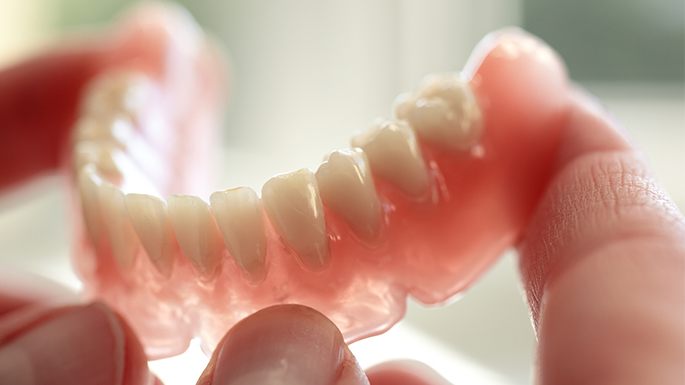 Many people with several missing teeth rely on dentures to continue living their lives as normal. If you choose to get a prosthetic from Dentex Dental of Philadelphia, you won't have to worry about your new teeth slipping; each prosthetic is 100% custom-made to ensure a stable and comfortable fit. We can use full dentures to replace an entire row of teeth, or alternatively, you can get partial dentures if you still have most of your teeth.