Dentures – Philadelphia, PA
Custom Dental Prosthetics
to Complete Your Smile
Dentures have been around for hundreds of years, but they have improved with modern advancements. Better materials, innovative technology, and skilled dental professionals all lead to better-fitting, better-looking, and better-feeling dentures. At Dentex Dental Group, we take pride in the quality of our work, even if we have to start all over and replace lost teeth entirely. With your new dentures, you can overcome the challenges of tooth loss, so give us a call and schedule your consultation today!
Why Choose Dentex Dental Group for Dentures?
Dental Implants Placed In-House
Advanced Technology for More Precise Planning
Caring, Service-Oriented Team of Dentists
Who is a Good Candidate for Dentures?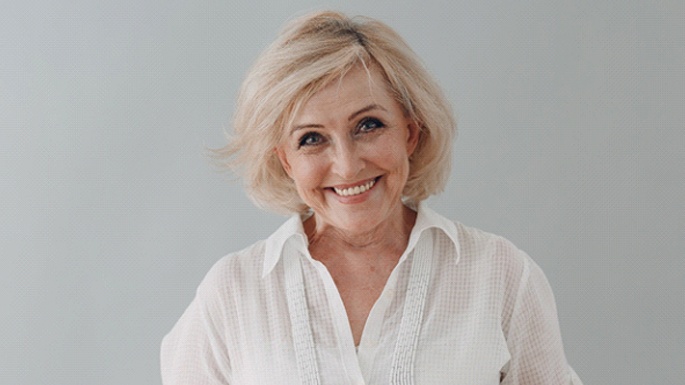 Basically, anyone who is missing two or more teeth, but is otherwise in good oral health, qualifies for dentures. If you have gum disease or another impediment, we will need to treat the issue before you get prosthetic teeth because your gums and jawbone must be healthy enough to support the denture. Whether you need just a few teeth replaced or a complete arch, we can make a denture to make your smile whole again.
Types of Dentures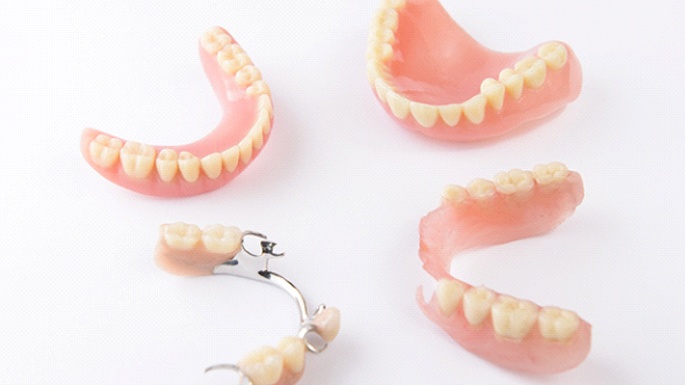 Although each denture is custom-made for the individual patient, there are three general types of dentures, which share some traits. All dentures have prosthetic teeth attached to a gum-colored base, and all are used to replace multiple missing teeth.
Partial Dentures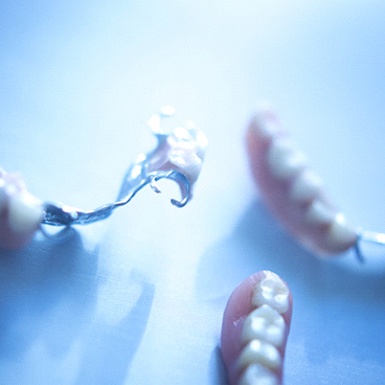 Getting dentures doesn't necessarily mean you can't keep some of your natural teeth. Partial dentures allow you to hold onto some of your real teeth and completes your smile a lot like a puzzle piece. Filling in these gaps is important because your remaining teeth would otherwise shift out of alignment, changing your bite and altering your appearance. Partial dentures make sure everything stay properly aligned.
Full Dentures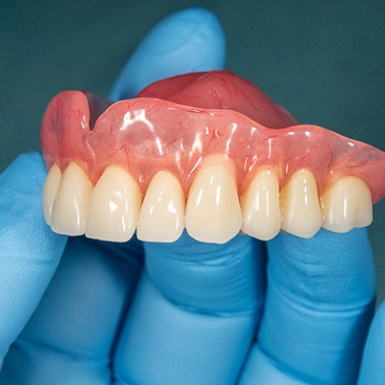 As the name suggests, full dentures replace a full arch of missing teeth. Instead of using clasps like partial dentures, this type utilizes natural suction. Essentially, the acrylic base fits snugly over the gums and creates suction, keeping the dentures in place. With these prosthetic teeth, you'll not only regain the ability to eat and speak, but you can feel more confident in yourself!
Implant Dentures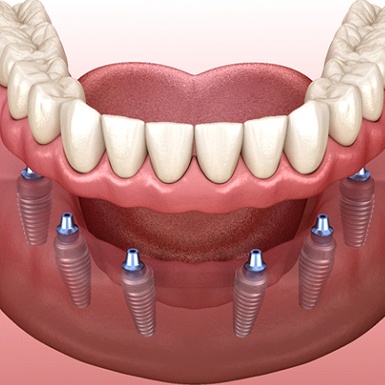 If you are looking for a more permanent solution to secure your dentures, implants are just like having real teeth. With four to six posts embedded in the jawbone, we can then attach your dentures, giving them much more strength and stability. Implant dentures also prevent jawbone deterioration, which occurs when you lose tooth roots, meaning that you can continue using your implant dentures for decades!
The Benefits of Dentures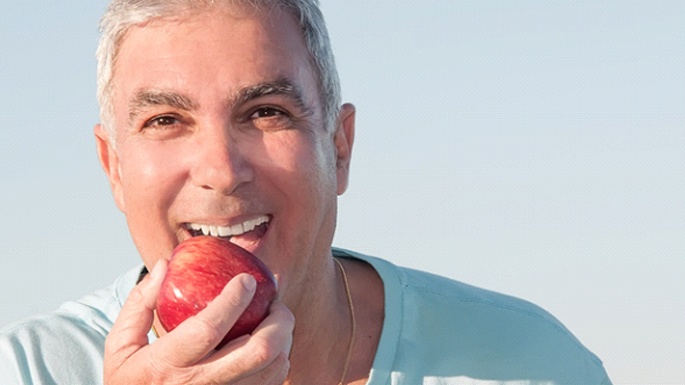 If you've ever gone any amount of time without dentures or with dentures that don't fit correctly, you are already aware of the struggles that come with inadequate dentition. Without teeth, it is much more difficult to eat a nutritious diet of fruits and vegetables. In addition, speaking clearly can become a challenge. You may also feel self-conscious about how you look without teeth, causing you to hide your smile or even go out in public at all. Dentures, especially implant dentures, address of these concerns and help you regain function and confidence in your smile.