Preventive Dentistry – Philadelphia, PA
Keeping Your Smile

Problem-Free
Hopefully, you're extremely diligent about brushing and flossing at least twice every day. Unfortunately, even people with the best oral hygiene habits can still develop cavities and gum disease in spots around the mouth that they miss without realizing it. That's why periodic checkups at Dentex Dental of Philadelphia are so important. If it has been at least six months since you've received preventive care, call our dental office today for preventive dentistry in Philadelphia, PA.
Why Choose
Dentex Dental

of Philadelphia for

Preventive Dentistry

?
Modern Dental
Technology
Evening & Saturday
Availability
Patients of All Ages Welcome
Dental Checkups & Teeth Cleanings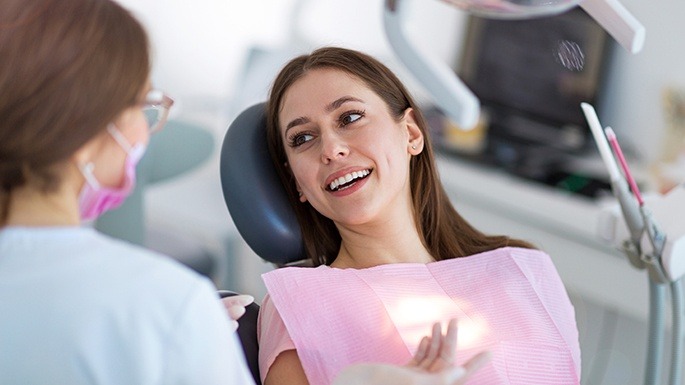 During a regular dental checkup, we may take a number of diagnostic X-rays to check for oral health issues in places we wouldn't be able to see with the naked eye. We'll also perform a close visual and tactile examination to look for signs of gum disease and decay; this is also a chance for us to confirm that current fillings and crowns are still in good shape. Any plaque or calculus (tartar) found during the examination will be removed during your cleaning.
Learn More About Dental Checkups & Teeth Cleanings
Nightguards for Bruxism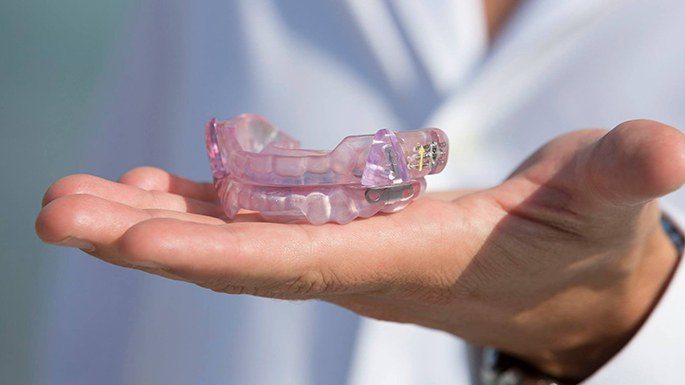 Do you grind or clench your teeth at night? You might not even realize it's happening until we find signs of excessive enamel wear during your checkup. If the damage isn't stopped, fracturing could eventually occur. Nightguards are special oral appliances designed to stop the teeth from making direct contact with each other, thus protecting the enamel. Don't worry about comfort; our nightguards are all carefully designed so that they fit perfectly.
Fluoride Treatments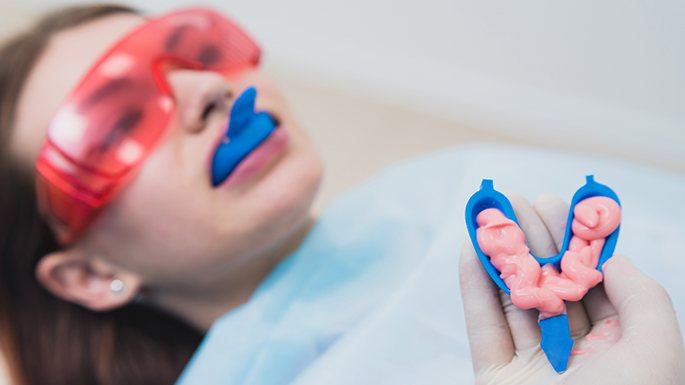 Your biannual dental checkups are an excellent opportunity for us to give your teeth a topical fluoride treatment. The effects of fluoride on dental health are undeniable: it helps the teeth resist the demineralization caused by harmful acids in your mouth, and it replenishes the calcium and phosphate needed to strengthen the enamel. If you're not getting enough fluoride from your drinking water or toothpaste, a fluoride treatment can significantly lower your risk for cavities.
Oral Cancer Screenings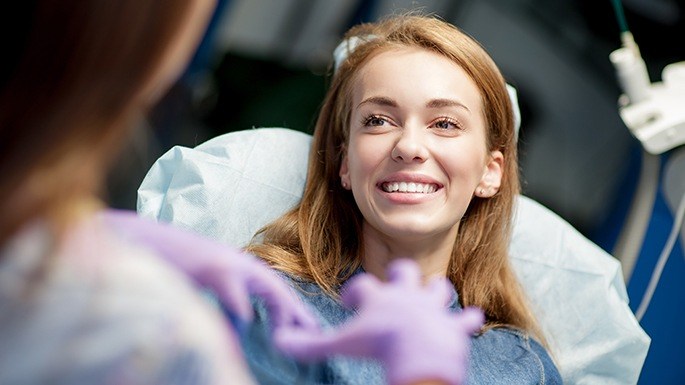 Identifying the warning signs of oral cancer as early as possible can dramatically increase someone's odds of survival. That's why oral cancer screenings are a normal part of every regular dental checkup. We will examine the face, neck, lips, tongue, throat, and gums for discolored patches, worrisome lumps, and other symptoms. If necessary, we can help you arrange for a more in-depth examination to get a proper diagnosis.