Intraoral Camera – Philadelphia, PA
A Better View of Your Smile
In the past, dentists mostly used their eyes and X-Rays to examine patients' teeth and gums. Now, though, technology is available that allows them to get an even better look at what is happening within the oral cavity. Here at Dentex Dental Group, we are proud to feature intraoral cameras. What is this technology, and how can an intraoral camera in Philadelphia improve your dental care experience? Read on below to find the answers.
What Is an Intraoral Camera?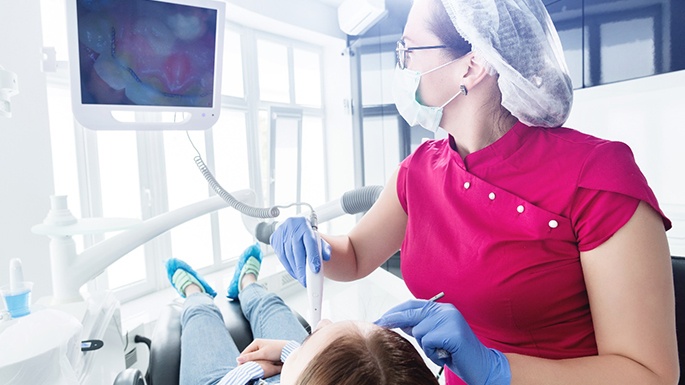 An intraoral camera is a wand-like device with a camera on the end. It is designed to operate in the oral cavity, meaning that it has a light and can produce extremely high-quality images of the teeth and gums. Your dentist can use it to see into all the little nooks and crannies in your mouth, including the areas that are difficult or impossible to see during a routine visual examination.
Here are some things that an intraoral camera can accomplish:
Give your dental team a clear, easy view of your oral structures.
Capture pictures to put in your file for easy and accurate recordkeeping.
Display real-time images on a nearby monitor so you can see what is going on in your mouth and gain a better understanding of your oral health.
Benefits of Visiting a Dentist Who Uses an Intraoral Camera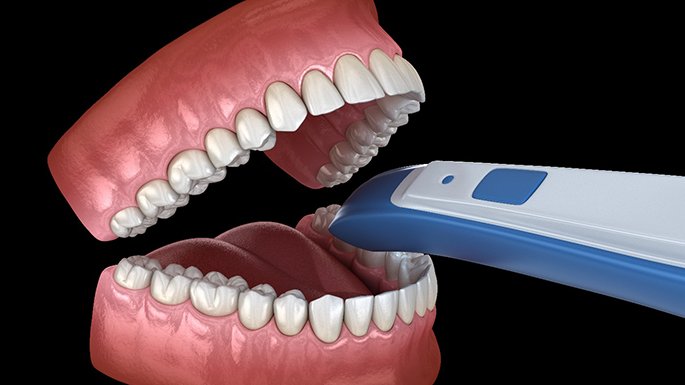 While traditional examination methods certainly have their benefits, you can enjoy a better dental care experience when you choose a dentist who uses an intraoral camera. Such benefits include:
Insight into your oral health. The images produced by an intraoral camera can help you better understand your teeth and gums. Plus, when your dentist uses the images to explain the reasons behind treatment recommendations, you will be more likely to move forward with necessary procedures.
Better communication. By using the images from an intraoral camera as a basis for discussions about oral health, you and your dentist can stay on the same page. You are more likely to trust your dental team and their advice.
Better recordkeeping. As the old adage says, a picture is worth a thousand words. Including pictures in your patient file can help your dentist monitor your oral health progress as closely as possible.
Earlier diagnoses. An intraoral camera can allow your dental team to see parts of your mouth that would otherwise be difficult to examine. Hence, they are in a better position to identify potential issues before they become painful and serious.
What to Expect During an Intraoral Camera Exam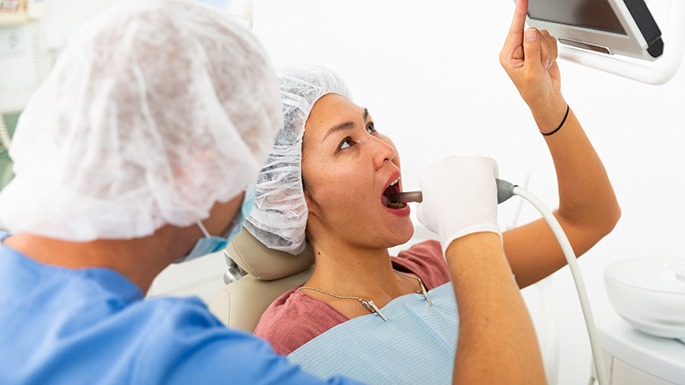 An intraoral camera is relatively small, and your dental team will use it carefully. Hence, you are unlikely to gag while it is being used. The images from it will be displayed on a nearby monitor, so you can check out your mouth and ask questions about what you see. Relevant images will be captured for future reference.
An intraoral camera is a useful piece of dental technology that can play a role in helping you enjoy optimum oral health! To learn more about this device and the other innovations used in our practice, get in touch with Dentex Dental Group today.