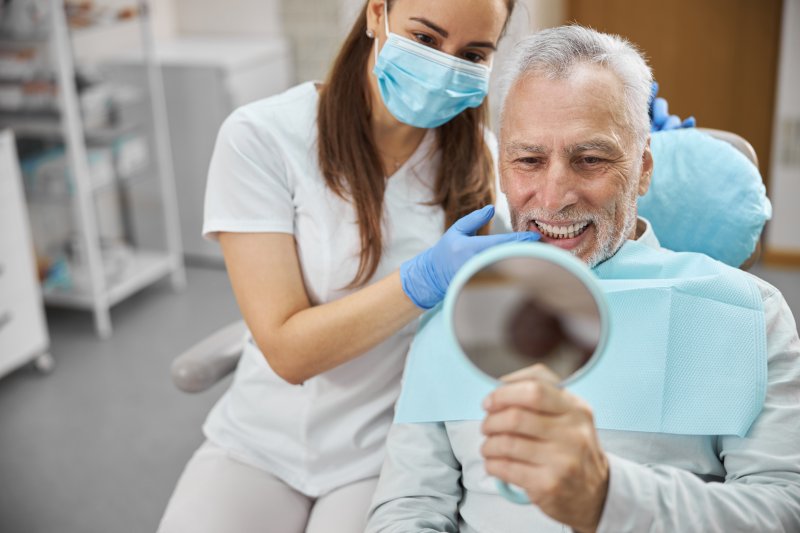 Are you missing one or more teeth? You're probably looking for ways to replace them. Well, dental implants are an excellent option to consider! Not only can they restore your smile, but they can help you look younger as well. Implants can take years off your appearance, allowing you to beam with confidence once again. Are you still not convinced? Read on as we explain how getting dental implants in Philadelphia can restore a youthful appearance.
They Give Your Face a Fuller Appearance
One of the unfortunate side effects of missing teeth is that they contribute to the appearance of sunken cheeks, making you look older than you are. That happens because the part of the jaw anchoring the teeth no longer receives the necessary stimulation, resulting in its deterioration. Fortunately, your dentist can easily restore the structural integrity of your face with dental implants. Since they're inserted directly into the jawbone, they provide natural facial support and give your face a fuller appearance.
Implants Help Prevent Further Tooth Loss
When there are gaps in your smile, the surrounding teeth will naturally tilt towards the gaping void. Because there's nothing to support them, they'll weaken over time and eventually fall out, leaving you with an older appearance. With dental implants, you can fill the gaps and keep the remaining teeth in place, preventing future problems and complications from arising.
You Can Avoid the Need for Dentures
Although dentures are an excellent method of tooth replacement, they can eventually lead to facial collapse after several years of wear. That typically happens to long-time denture-wearers if enough of their jawbone has deteriorated. Another downside of ill-fitting dentures is they can occasionally slip and slide around in your mouth – and that's the last thing you want when trying to keep a youthful appearance. Luckily, dental implants can help you avoid all these problems while restoring your smile and confidence.
They Can Reverse Signs of Aging
Unlike other methods of tooth replacement, dental implants are built to last several years, sometimes even a lifetime. After dental implant placement, most patients report looking more youthful and having more confidence. That's because they help preserve facial structure, giving you a firmer face with less noticeable wrinkles.
Implants Help You Smile with Confidence
Sometimes, a perfect smile is all that's needed to significantly boost one's confidence. Since dental implants can give you a youthful-looking grin, you'll be showing it off any chance you get! They can also help reverse the effects of aging, meaning you can enjoy your stunning new appearance for years to come.
Are you ready to enjoy a beautiful, youthful smile once again? Contact your dentist and ask how you can get dental implants in Philadelphia. The first step towards your dream look is only a phone call away!
About the Practice
At Dentex Dental Group, we provide exceptional dental care in a warm, relaxing, and comfortable environment. Our team will always go above and beyond to give you services guaranteed to exceed even your highest expectations. If you have missing teeth, we can restore your smile and confidence with dental implants. To schedule a consultation, visit our website or call (215) 677-3904.